Release fish safely, quickly, and easily without ever handling them. The best way to assure reduced fish mortality. Removing a hook out from the fish is a bit risky. This is exactly what's this
Fish Hook Remover
is designed for ! No injuries, no pain. And you can operate it by one hand only while holding your rod in the other hand.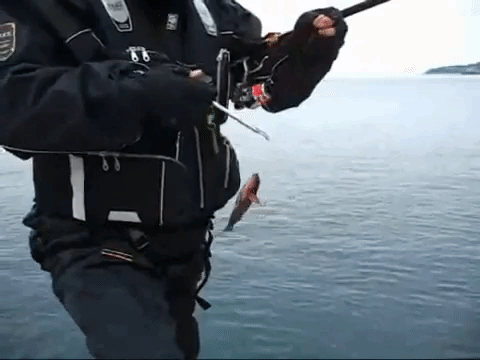 This Newly Designed Fish Hook Remover has a rounded edge pin to ensure that it doesn't hurt your catch or your fishing line while you are trying to remove the hook.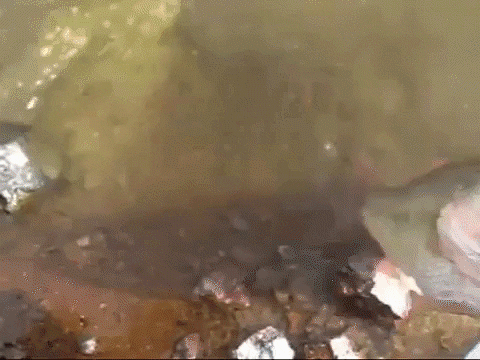 BENEFITS :
The fishing hook remover keeps your fingers safe from any kind of hook injury, and from sharp teeth.
Unhook the fish fast, easy and in a safe way.
Reduces the pain and harm for the fish.
Easily remove hooks that were swallowed deeply by the fish.

It is light-weight and will be easy to attach to your fishing vest so it won't drop by mistake.

Works in saltwater and freshwater.

Single Hand Operation

: The ergonomic plastic handle can fit your palm perfectly. Great for single hand use.
Remove Hooks Swallowed Deeply:

Getting those trouble some hooks out, such as gut hook.

More Protection

:

Don't worry about those fish with sharp teeth, such as trout and snapper etc, the hook remover will keep your fingers away from hooks.

Less Harm

:

Remove most of hooks even the deep embedded hooks with less harm to the fish that allows angler to release fish to water.

Anodized Aluminum

:

Anodized Aluminum has good corrosion resistance to salt water, the ergonomics plastic handle provides comfortable and natural grip.
Package Includes: 1 x Easy Fish Hook Remover