The innovative fishing line spooler is a must have for any fisherman!
This innovative fishing line spooler helps you re-spool your casting reels and spinning reels super easily and fast. It eliminates the upsetting line twist and wind knots on your spinning reels. Re-spool your reels with fresh line anywhere without having to ask someone else for help!
Allows fast and easy spooling

Forget about pencils

Good with large and small spools

Compact, lightweight & portable

Enjoy more time for fishing
Respool your casting reels fastly!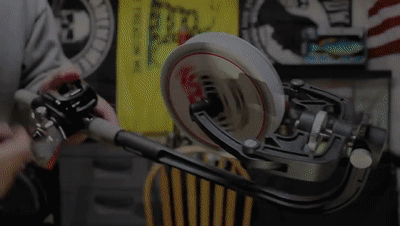 Do the same good job re-spooling your spinning reels and eliminate line twist!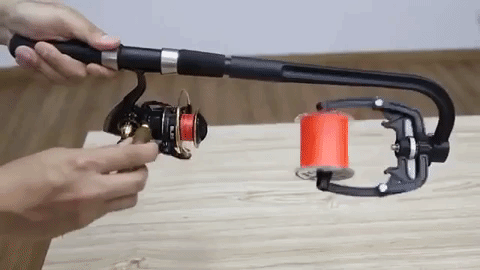 The spooling technology allows your reel and spool to rotate simultaneously, which prevents any sort of tangling, looseness and other undesirable situations. Keeps the line steady and firm.

How Does It Eliminate Line Twist on Your Spinning Reel? You match the rotation of the line spooler rotor however the reel bail is spinning. Make sure that the line comes off the spool the same way is that the bail rotates. If the bail is turning counterclockwise, you want the line coming off the spool counterclockwise. So you match the rotation of the way the bail spins to the way the line comes off the spool.

At the end of the day, all this is made so that we can spend more time fishing and enjoying a good afternoon by the water. And it's important to have good equipment that allows us to do so.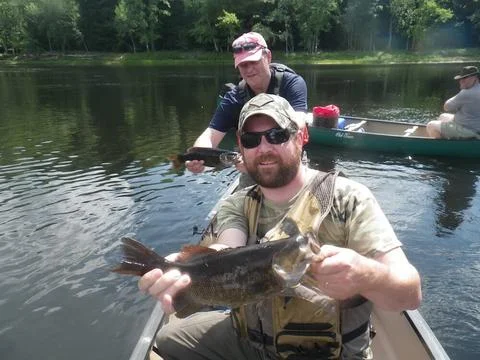 Tips for Using with Spinning Reels:

*Tie some line on the reel first.
*Attach the reel to the handle; attach the line spool to the rotor.
*Loosen the top screw cap when the rotor can spin itself.
*Start spooling the line to your reel.

Tips you need to know before using Line Spooler:

Tight the top screw cap and keep the rotor parallel to the frame before loading line spool to the rotor.
Adjust the middle knob according the width of your line spool to get the proper tension.