Give yourself a treat of fresh and healthy juices everyday!
If you are looking to have fresh juice everyday, our ultimate Hand Press Juicer is the best option. This amazing juicer allows you to instantly get fresh juices in no time. Keeping the original taste of your favorite fruits, this juicer allows you to have nutritious juices at Homes, Bars, Restaurants or anywhere you want.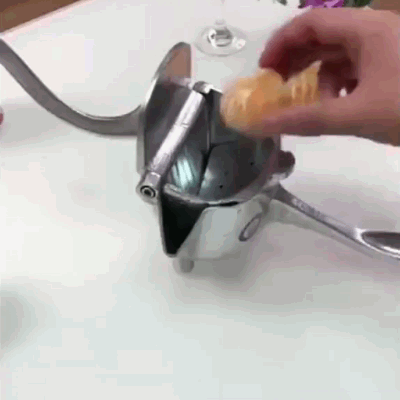 Hand Press Juicer is the type of appliance you would like to have in your own home or in your own bar or in your restaurants if you want to have juices made out quickly. Thanks to the construction and the quality materials used in its manufacture, it will last a long time. Whether you make 10 juices or 80 per day, the device will last for a long time.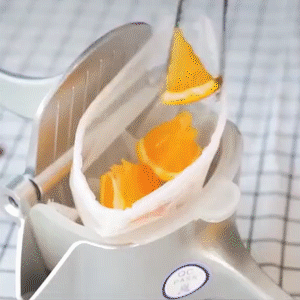 Best hand grip provides easy hold of the juicer which allows you to squeeze easily and effectively extracting every last drop of nectar with a very small force required. High quality handle material avoids slipping of hands and injuries.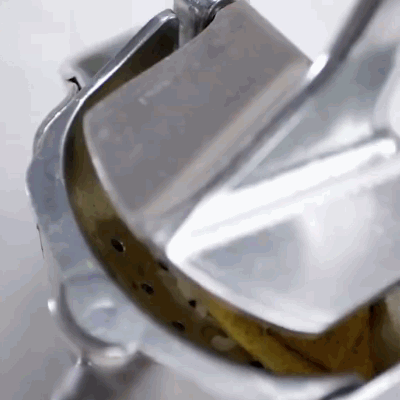 Filters out pure juice leaving the pulp behind. Our amazing juicer allows to extract all of the nectar and filters out pulp from liquid which can be easily poured off from juicer container leaving the pulp behind which can be extracted, so you don't have to worry about mess and the juicer is ready for next squeeze.
Unlike all those cheaply-made juicers that are of low quality plastic, breaks over repeated use, motor failures etc our stainless steel hand press juicer lasts longer due to high quality material and is leak proof which ensures the extraction of juices safely and quickly.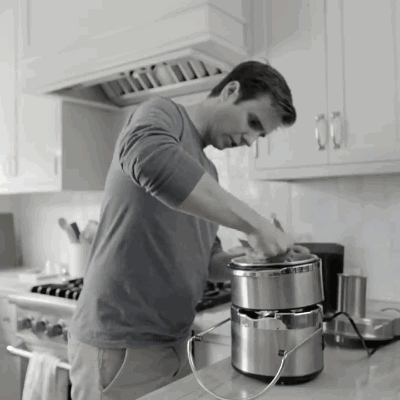 Our ultimate Hand Press Juicer is Eco-friendly! Requires no electricity for operation which makes it easy to take with you and use anywhere anytime.
The components of juicer are easily detachable which makes it convenient to wash and clean out all the remaining pulp in no time.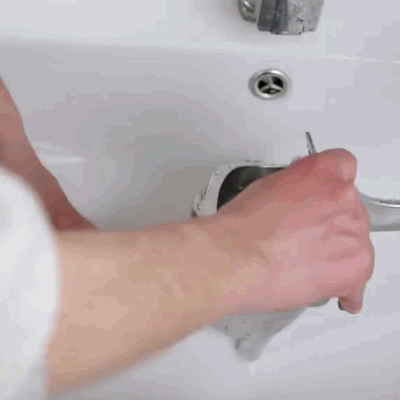 This amazing juicer will replace all of your bulky and expensive juicer machines which are very hard to keep and much difficult to wash.
How to use:
Cut the desired fruits into small pieces.
Place them inside the container of juicer.
Press the handle to squeeze the fruits and get fresh juice.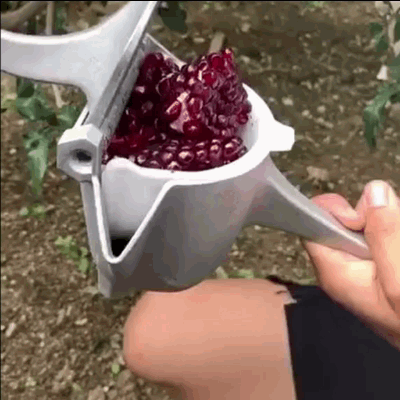 Dimensions : 22 x 12.5 x 10.8 cm