Customize Your Ride 🚘
Want your pride and joy to have that 'new car smell' all year round? FreshSpinner emits fragrance when attached to your A/C Vent, keeping your car smelling fresh all year round!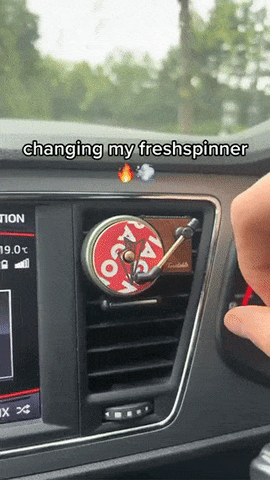 Boost your car's interior!
Bored of the same old conventional car air freshener? Revamp your car with a FreshSpinner. No batteries are needed, the breeze from your A/C fan powers the fragrance disc.
Quick and Easy installation
Has a universal clip, designed to attach to any car's A/C Vent. The device is extremely easy to set up and is stable when attached to an AC vent.
Long Lasting Freshness!
Our product comes with 3 long lasting fragrance discs! Unlike conventional car air fresheners, our product won't need replacing after 3 days.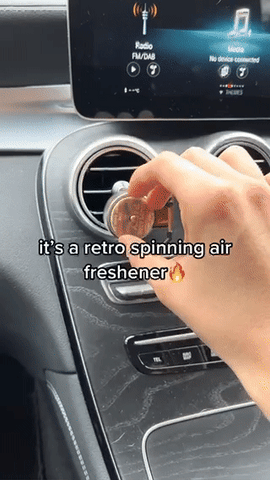 3 Replaceable Record Included!