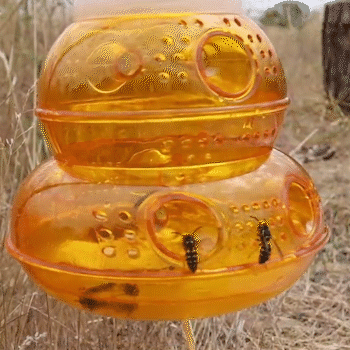 Highly effective: The most effective pest control solution. Catches wasps, hornets & yellow jackets and working from spring through fall; perfect for yards and camping.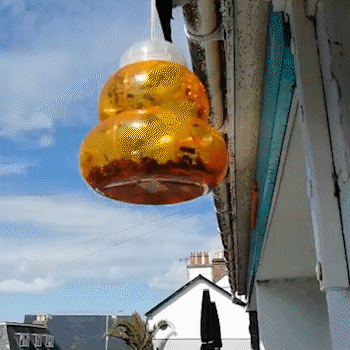 Special design: The hornet trap for outside is designed with multiple tunnels, allowing more wasps to enter the trap in all directions, and the wasp will not be able to escape into the trap.
Safety wasp trap: Our bee catcher traps can put some fruit vinegar, beer, fruit wine both can as attractant. hornet trap is a safe and effective solution to bee trouble
Feature: Wasp traps outdoor hanging are very durable and can be used in multiple seasons to help you solve different pests in different seasons. The bee catcher traps for outside hard to spill, easy to refill and clean.
PRODUCT SPECIFICATIONS
color:Yellow
size:5.5 in*4.9 in
PACKAGE INCLUDE